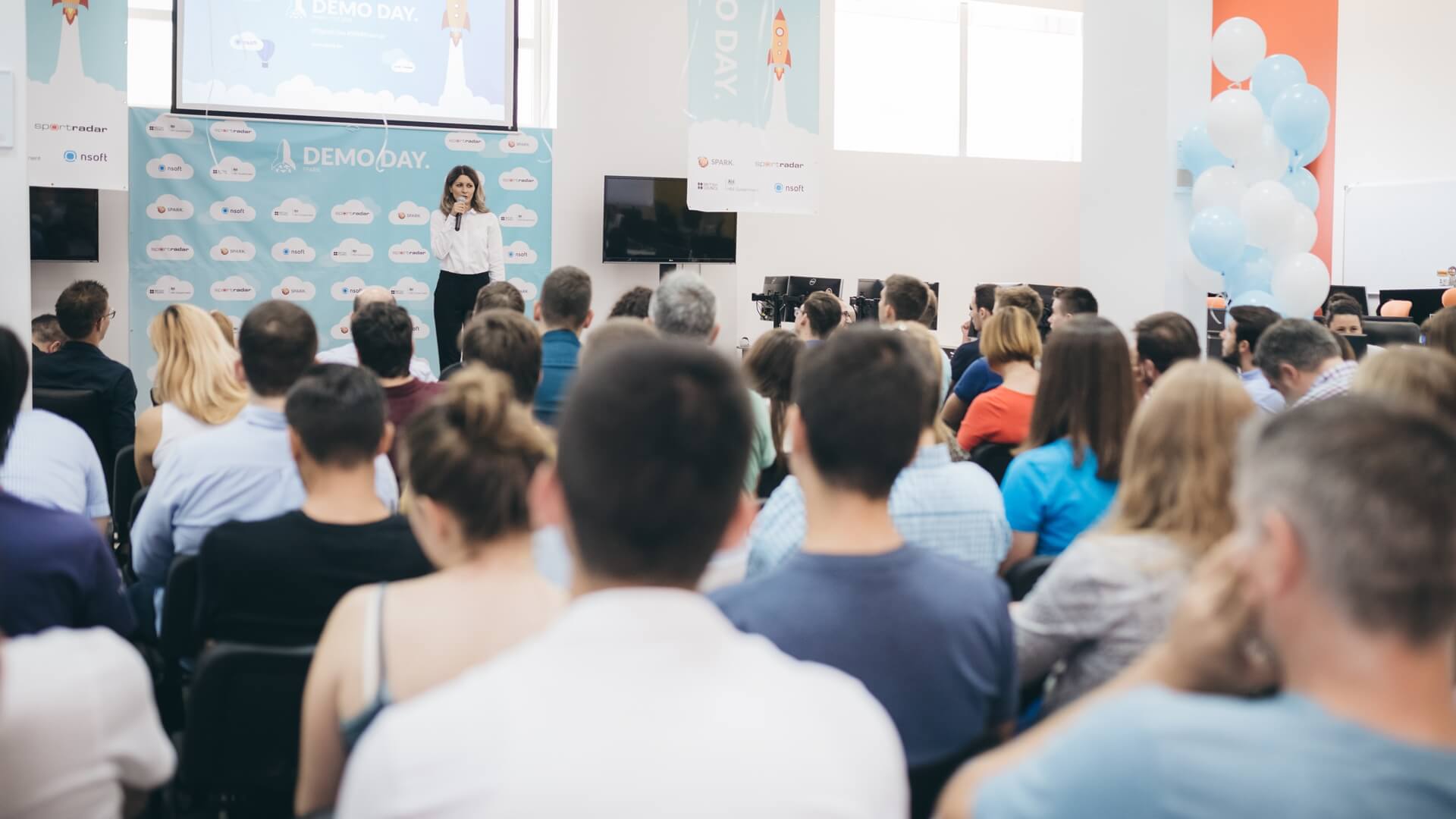 Posted: 04.02.2020 08:00
Startup
Startup Pitching 101
Startup pitching, or presenting a business idea is something that all startups have to do often – whether they are looking for investors, customers or clients, or just trying to convince family members and friends that they have what it takes to succeed in business. But a pitch is not an ordinary presentation, and in today's blog post we will give you basic tips on what pitch deck should contain, and how to present your business idea in the best light possible.

What is the pitch?
We start from the very definition. In the startup world, the term "pitching" has long been known, which most often means a three-minute presentation of startups to investors. Today, almost every startup event or conference consists of a part where young startups try to get investors interested and persuade them to invest in their product, in a short amount of time. The purpose of such presentations is not to elaborate on a financial analysis of the first year of operation or to clarify all components technically. The goal is that the jury and investors get a basic knowledge of the startup/idea, the ability of the presenter and the people on the team, and to evaluate how much potential for success in the market a particular idea has.

Types of pitch
Entrepreneurs usually present their business ideas and startups in these four forms:

Elevator Pitch is a one-minute presentation of a business concept, and is most often created using this formula:

[Startup name] solves [problem] by providing [advantage], to help [ target market] achieve [goal].

After creating the best version of this short sentence about your startup, we suggest that every team member learns it by heart and knows it inside out. 🙂
An executive summary is a 3-5 page description of your startup. This type of pitch is usually sent by email.
Presentation, made in PowerPoint, Google Slides or another program for presentations, consists of 10 slides that describe your startup. Of course, there are rules about the content of slides here as well, but about that in the next paragraph of this blog post.
The business plan is a fully developed strategy of using the desired market. You can see an example of what a good business plan should look like at this link.
The layout and concept of pitch deck (presentation)
In addition to the beautiful design that represents your startup, as well as more graphics and photos, and less text, we recommend that the pitch deck be no longer than 10 slides. This is a common practice recommended by worldwide accelerators. However, since you only have so few slides, you have to choose them carefully. We recommend the following:
Cover slide
Slide 1: The Problem
Slide 2: The Solution
Slide 3: Opportunity and Market
Slide 4: Service/Product
Slide 5: Service/Product Advantage
Slide 6: Competition
Slide 7: Team
Slide 8: Business plan
Slide 9: Roadmap
Slide 10: The Ask
Once you've made the first pitch deck, make sure it's always up-to-date and ready so you don't miss any opportunities.

Tips for a good pitch
A good pitch is one that gives investors a good general idea of your business. In the reality of presentation, professionalism must be projected – at the very least grammar, spelling, diction, illustration, and design should be accurate and engaging.
Prepare for a presentation, practice in front of other team members. Such presentations are most often in English.
Pitches should be brief, specific and informative. If you have a demo, go to it right away.
Tell the story through the problem you are solving.
Focus on your business plan and target market.
Customize your pitch deck to different audiences, depending on whether you present to accelerators/incubators, startup competitions, potential investors or clients.
Be prepared to answer questions.
Finally, make a brief conclusion as to why someone should invest their money in your startup.
With all of the above, the only thing you need is some luck and maybe investors will opt for your startup. 🙂